Scottish Borders Social Enterprise Chamber CIC
 Signed 2 months ago
Third Sector category: Community, Social or Economic Development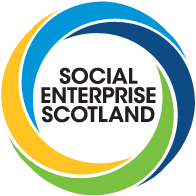 ---
Organisation statement:
SBSEC was established to be a collective point and focal point for the development of social enterprise across the Scottish Borders. We are a partner in Borders Third Sector Partnership and are involved in Developing the Young workforce, Employability and Leadership development as key areas.
Commitment to digital participation:
We are an online centre and are committed to ensuring that we help all our people to be able to access digital learning, skills development and that we ensure that the digital skills of our region continue to develop.
Support offered:
We have access to Learn my way, free courses and digital skills that we can offer to organisations, individuals etc to give them access to their own learning, accreditation via city and guilds etc and we will be free for those who would like to learn. The courses are themed i.e. digital learning, money management, skills development, benefits advice i.e. Universal credits and access to information on NHS and local services. We can also offer ESOL.
Support wanted:
we work with people with disabilities as a project and are looking for help with APP development to help them with obtaining information. We also are looking at renewables as a way of offering opportunities.
---