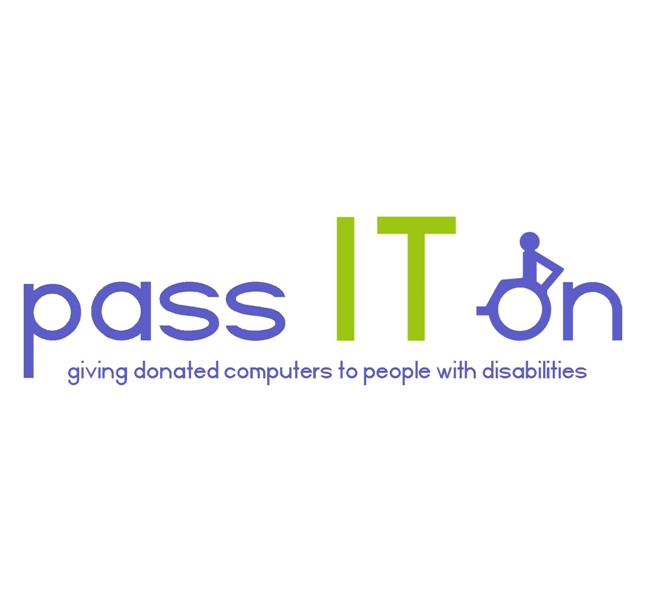 Pass IT On
 Signed 7 years ago
http://www.passitoncomputers.co.uk
https://twitter.com/PiOComputers
https://www.facebook.com/passitoncomputers
Third Sector category: Community, Social or Economic Development
---
Organisation statement:
Pass IT On (founded 2002) is based on a very simple idea - we refurbish and adapt computers donated by companies and individuals and give them free of charge to disabled people who live in the EH (Edinburgh and Lothians) postcode area. We also sell surplus refurbished computers at low cost as part of the Microsoft Registered Refurbisher programme to small businesses, other charities and local people, the majority of whom are on low incomes.
We are always keen to share our model of working to enable development of projects in other geographical areas.
Commitment to digital participation:
Our vision is that digital inclusion is a reality for every disabled person, not just those who can afford it. With no statutory provision for computers and adaptations, we fill an essential gap for disabled people. Our clients have the most to gain from technology, from the opportunities it gives them for inclusion, integration and independence as they access information, advice, support and social contact and gain new ways to communicate, be creative and be empowered. Our daily work involves: •Meeting disabled people, assessing need and then adapting computers to suit them •Receiving donations of computer equipment from individuals and companies •Supporting volunteers to learn technical skills of repairing and adapting computers •Providing support for clients supplied with a computer to enable them to achieve their goals
---