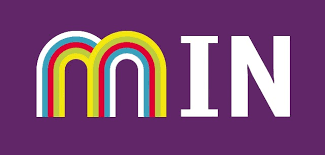 Maryhill Integration Network
 Signed 2 months ago
http://maryhillintegration.org.uk/
https://www.facebook.com/maryhillintegrationnetwork/
Third Sector category: Community, Social or Economic Development
---
Organisation statement:
Maryhill Integration Network (MIN) was established to bring asylum seekers, refugees, migrants and the settled inhabitants of Glasgow together. Since 2001, we have been developing projects which support positive social change by investing in communities and providing a welcoming - and much-needed - safe and inclusive space with opportunities for collaboration and connection, where difference is not only welcomed, but also celebrated. Our main services include a carefully designed, and user-led, weekly programme of activities which runs alongside regular advice clinics, learning opportunities, community events and outreach partnership projects coordinated across the city.
Commitment to digital participation:
MIN's Vision is for an inclusive society where everyone is treated with dignity and respect, and can live supported and connected lives. We make a commitment to digital participation as a way to live out our vision.
Support offered:
We are training up some of our volunteers to become Digital Buddies, and will be available to provide support and advice to people whose first language is not English.
Support wanted:
An easy to use and access resource for information and guidance around digital skills.
---