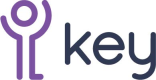 Key Housing Association
 Signed 3 years ago
http://www.keycommunitysupports.org
https://twitter.com/KEYSupports
https://www.facebook.com/KEYSupports
Third Sector category: Social Care
---
Organisation statement:
Key supports individuals with a learning disability, autistic people and disabled people in their own homes and communities to live life to the full as included citizens. We provide individual services in 16 Local Authority areas.
Commitment to digital participation:
We are committed to transforming the experiences of individuals we support, our tenants and workforce through digital initiatives and partnerships. We recognise that digital inclusion will promote confidence, learning, skills, independence, safety, wellbeing and social connections.
Support offered:
We will share our experiences of how we are developing guidance, support and learning opportunities to equip individuals, tenants and our workforce.
Support wanted:
We are keen to hear from others who have been supporting individuals with complex needs to find out and about and use digital technology.
---