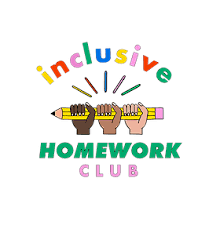 Inclusive Homework Club
 Signed 3 years ago
https://en.inclusivehwclub.org.uk
Third Sector category: Education
---
Organisation statement:
The Inclusive Homework Club was founded in 2018 to create an educational support hub for people with learning difficulties and from disadvantaged backgrounds in mind. Since then, the impact of the IHWC has continued to grow and officially received charity status on the 22nd of June 2020. We provide a variety of educational support to young people in the Glasgow area through one-to-one and small group classes. We also help young people with job hunting and CV-writing in preparation for when they no longer need our services. We dream of a world where every child gets the same educational opportunities and our mission is to tackle barriers to learning and ensure every child receives the additional learning support they need so that this dream can become a reality.
Commitment to digital participation:
Here at the Inclusive Homework Club we are fully committed to combatting the digital exclusion experienced by many within our communities. We aim to support our users and their families in learning vital digital skills that will help them in everyday life and access the important services available to them online safely and securely.
Support offered:
We plan to offer a digital training skills class lasting 12 months to the families of our service users and members from disadvantaged backgrounds within our wider community. We also hope to set up a referral system so that we can help people make the most out of vital services provided online by other organisations.
---