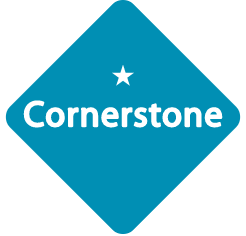 Cornerstone
 Signed 3 years ago
https://twitter.com/CornerstoneScot/
https://www.facebook.com/cornerstonescotland/
Third Sector category: Social Care
---
Organisation statement:
Cornerstone provides care and support to over 2,800 children, young people, and adults with learning disabilities, autism and other long-term health conditions across Scotland. With nearly 40 years experience delivering great care and support, we provide tailored and individualised packages of care which focus on enabling people to live a valued life, the life they choose.
Commitment to digital participation:
At Cornerstone we are committed to digital participation for both our staff, and people we support. Our first commitment will be to upskill our staff in the digital skills that they need to provide the best care and support possible to people with disabilities. Our second commitment will be to develop a digi-confident workforce who can empower the people we support, where this is possible, to use technology to improve their care, increase their independence, communicate, and take part in virtual activities. Our third commitment will be to sharing the assets we develop digitally with our sector, helping other providers to participate more in digital as a result.
Support offered:
Cornerstone has a well established IT team who would be happy to share their expertise with other charities looking to develop digital platforms, or capabilities.
---