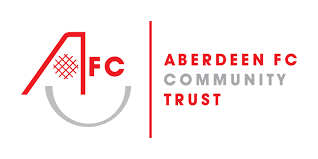 Aberdeen Football Club Community Trust
 Signed a year ago
Third Sector category: Community, Social or Economic Development
---
Organisation statement:
AFCCT's aim is 'To provide Support and Opportunity to change lives for the better' AFCCT will always work to be a participative identifiable organisation working effectively with others, to primarily improve health and well being, education, equality and to enhance social cohesion. AFCCT will constantly strive to impact positively on communities and individuals to improve and enhance life choices.
Commitment to digital participation:
To continue the work that was done last year and continue to interact with individuals who are lacking foundation digital skills
Support offered:
We will offer facilities and free access to wifi, trained staff at facilitating groups and with competent ICT skilled staff.
Support wanted:
Access to devices for groups of 10-20 individuals. Extra support for individuals living with dementia that attend our programmes. Access to facilities around the city.
---