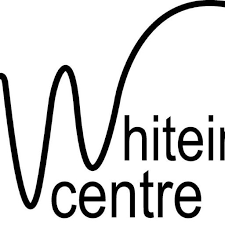 Whiteinch Centre Ltd
 Signed 5 years ago
https://www.whiteinchcentre.org.uk
https://www.facebook.com/whiteinchcentre
Third Sector category: Community, Social or Economic Development
---
Organisation statement:
We offer digital inclusion drop in sessions and access to SQA Pc Passport classes.
Commitment to digital participation:
Enable participants to make the links between the activities they are already participating in and the ways in which these can be enhanced with digital literacy and confidence. The project will use a combination desktop computers situated in our IT room along with laptops, tablets and phones to demonstrate how the effective use of digital media can improve wider societal engagement and increase employability prospects. Our intention with the Whiteinch IT and U service is to expand this service and seek to provide relevant formal and informal training/learning support and assistance for a multiplicity of groups notably – young people out of work aged 18-35; individuals and families requiring assistance to 'link-up' in order to secure appropriate welfare and social service support and elderly residents requiring assistance to utilise various social media platforms and email in order to expand their networks and communicate with peers.
Support offered:
We run a multiplicity of certified training courses in conjunction with Clyde College, previously exclusively on-site but now moving towards a combination of onsite and remote working targeting young unemployed and families without full access to critical IT such as laptops etc In addition we run a community kitchen & pantry which was originally established to provide residents with a meeting place and training resource promoting both qualifications as well as healthy eating options with training such as food hygiene provided utilising both on and offline mentoring & classroom support.
Support wanted:
Provision of personal IT items such as smartphones, tablets, laptops and desktop computers.
---