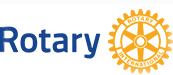 West of Scotland Rotary Club
 Signed a year ago
https://www.rotary-ribi.org/clubs/homepage.php?ClubID=1356
https://www.facebook.com/RotaryInWestOfScotland
Sector: Public Sector
---
Organisation statement:
Rotary are 'community service' volunteers, providing support locally; nationally and internationally in 5 service avenues - 'Youth'; 'Community'; 'Vocational'; 'International' and 'club' service - we also have our own Charity, The Rotary Foundation, which supports projects in 6 areas of focus - 'basic education'; 'maternal and child health'; 'water and sanitation'; 'disease treatment and prevention'; 'peace and conflict resolution and prevention'; 'economic and community development'
Commitment to digital participation:
To build on the participation gained during recent times; to increase online participation and communication; to be more inclusive for others in the community to contribute to our program of events and activities.
Support offered:
We offer an organised structure of connected groups; with a solid governance policy.
Support wanted:
Increasing participation, in particular with the younger adults in our communities aged 18 - 50. So many of our participants are in the 60 - 80 age band and are becoming less able to continue as much as in previous years, due to becoming more elderly and infirm.
---