West Lothian Financial Inclusion Network
 Signed 5 months ago
Third Sector category: Other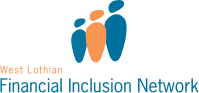 ---
Organisation statement:
We offer welfare and benefit advice , budget classes , employability skills, digital classes all to increase families income , safeguard future income and address social isolation by digital means.
Commitment to digital participation:
We will increase our digital inclusion by offering more digital awareness classes , encouraging the use of tablets by our older generation, introduction to shopping on line , increasing the use of Skype , face time to address social isolation for the older and physically less able in our communities. Ensuring Internet safety and increase understanding of how to be safe from financial harm.
Support offered:
Digital Classes : shopping on line Internet safety Understanding Social media platforms
Support wanted:
Ensuring all venues used have broadband and wireless capabilities Extra Volunteers
---