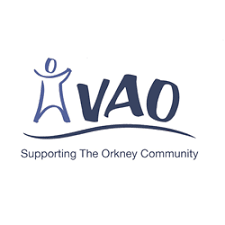 Voluntary Action Orkney
 Signed 5 months ago
https://www.facebook.com/VoluntaryActionOrkney/
Third Sector category: Community, Social or Economic Development
---
Organisation statement:
VAO is Orkney's third sector interface. Our aim is to ensure that Orkney has sustainable, resilient, inclusive communities with a thriving third sector at their heart. We promote and support volunteering and the development and sustainability of the community and voluntary sector in Orkney We provide a range of capacity building and practical services to community and voluntary organisations and facilitate volunteering opportunities. We are committed to and facilitate cross-sector networking and collaboration through effective communication, events and networking opportunitieis. VAO is a formal partner in the Orkney Partnership Board, the Integration Joint Board and a number of other local partnerships so ensuring the views and interests of the local sector and those they work with are included in plans and strategies.
Commitment to digital participation:
We will ensure all our staff and volunteers are supported to develop their digital skills. We will promote and support the development of digital skills to local third sector organisations and in doing so will work collaboratively with local partners.
Support offered:
We will promote and support opportunities to build digital skills. In partnership with the local IJB we will establish a tech peer mentor post that will offer practical support and training to third and statutory sector services to promote continuous improvement and innovation using technology enabled care within health and social care provision.
Support wanted:
We need to draw on the experience and expertise of others who have successfully promoted and increased digital skills within their organisation and those they work with.
---