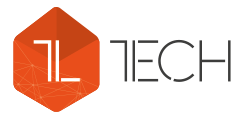 TL Tech Ltd
 Signed 4 years ago
https://www.tltechsmart.com/appointments/
Sector: Public Sector
---
Organisation statement:
TL Tech help people get the best out of smart home technologies and create unique home environments to meet their needs and budget, increasing levels of enjoyment, comfort and security. Our mission is to create a home that cares for you as you age. Similar to how a Fitbit prompts us to stay active, with the sensors in the home providing insight into wellbeing, promoting self-care and allowing data to be securely shared with family, carers and health professionals.
Commitment to digital participation:
We want to support people who are digitally excluded and for whom having a smart home or smart voice assistant could provide them with a better quality of life. In order to do this we are changing the way that we deliver our services to enable people to access technology support remotely through online guides and tutorials.
Support offered:
We have technical knowledge of a wide range of smart home devices and voice assistants. We will be expanding the knowledge base on our website to offer people support to adopt new technologies. We are working to secure funding that will help people with the cost of purchasing devices or getting access to the internet.
Support wanted:
We would appreciate support with marketing to raise awareness of our knowledge base resources and tutorials and also to find sponsors for funding purchase of devices for people with limited finances.
---