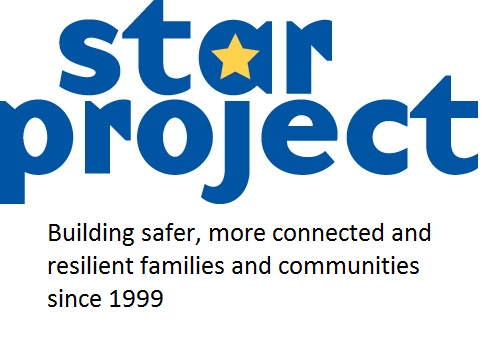 The Star Project
 Signed 5 years ago
http://www.star-project.org.uk
https://twitter.com/STARprojPaisley
https://www.facebook.com/STARProjectPaisley/
Third Sector category: Community, Social or Economic Development
---
Organisation statement:
STAR Project, an award-winning community organisation, delivers sustainable and positive social outcomes in North Paisley and beyond. Established in 1999, employing a person-centred approach, we deliver group/individual supports consistent with local/national strategy to build safer, more connected and resilient families and communities. We have a solid track record of positive impact across disengaged families facing disadvantage and likely poor outcomes. In the heart of the multiply deprived area, where families face well documented challenges, we facilitate opportunity and aspiration, boost life chances, engender community ownership, celebrate every success and reduce stigma. Our unique wraparound way of working allows us to see the person, not a label, not a statistic, which ultimately makes people feel safe, accepted, and ready to take a step towards realising their potential. No other service in Renfrewshire, that we are aware of, supports this hardest to reach group in such an innovative, comprehensive and effective way.
Commitment to digital participation:
We will endeavour to embed digital skills into all areas of work to improve our digital capacity. We also commit to furthering digital participation by disseminating our knowledge, skills and understanding to our community members and removing barriers to participation where ever possible.
Support offered:
We will develop and deliver a Digifriends training resource to disseminate via DigiRen, enabling befrienders, support workers and caring organisations to better consider the engagement needs of the most vulnerable community members whilst improving digital skills.
Support wanted:
We need expertise/information on digital audience participation tools (software and hardware). We also need support around ensuring our training takes account of up to date technology and expertise.
---