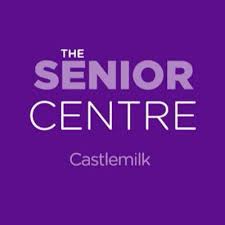 ---
Organisation statement:
The Senior Centre provides an accessible facility from which we promote the social inclusion of elderly people in the Castlemilk (and surrounding) area, by reducing isolation, preventing loneliness, poverty, poor mental and physical health and poor diet, and by providing and promoting opportunities for older people to live an active, fulfilling and useful life within their community.
Commitment to digital participation:
We will continue to provide our Click and Connect service to our members via a four hour computer class drop in that runs four days per week. Throughout the sessions learners can use computers to access the internet, email and social media with assistance provided via our own inhouse IT Tutor, if required. We will continue to provide our staff and volunteers with training also. To remain updated, we will ensure our website and social media platforms are accurate and accessible.
Support offered:
We will continue to offer four hour computer drop in four days per week (Mon - Thur). We will work in conjunction with other activities and projects throughout the Centre to encourage digital participation and learning.
Support wanted:
We welcome training opportunities for our staff, members and volunteers to enhance their digital skills.
---