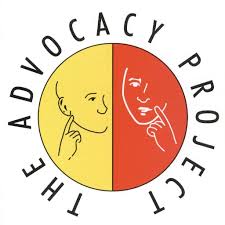 ---
Organisation statement:
The Advocacy Project is an independent, human rights based organisation that rests on the principles that all people have the right to be consulted and involved in the decisions and situations that affect them, be treated in a dignified manner and valued as equals.
Our issue-based advocacy services are free and confidential to individuals who are vulnerable due to their mental health, physical health, cognitive functioning, and exposure to risk of harm. We work across Glasgow, South Lanarkshire and East Renfrewshire.
The Advocacy Project has extensive experience in supporting people who, due to issues with communication and/or capacity, are often excluded from providing feedback about the services they receive. We engage with people using a range of tools including graphic facilitation, communication aids, group work and 1:1 structured conversations. We will work with the service users and service provider to find an approach that suits them.
Commitment to digital participation:
We plan to embark upon a Digital Communications Strategy that will allow us to communicate effectively, promote smarter and leaner working as well as focussing on learning and skills development of our workforce, all of which will positively impact our service users.
We have already established a Digital Participation Working Group to facilitate this.
Support offered:
We have applied for funding to help us education and teach carers how to use the internet to make better use, and develop understanding, of local resources.
We also plan to create a smarter workforce by providing all employees with encrypted tablets that they can use remotely to reduce travel time to and from the office when out at appointments.
Support wanted:
We need to understand which technology is best suited to a smarter workforce and how we can develop our communication tools to ensure that staff are as fully connected as they would be in the office.
---