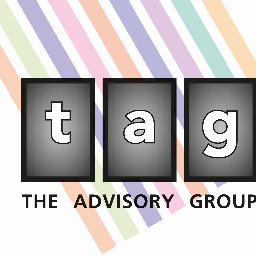 The Advisory Group
 Signed 3 years ago
http://www.theadvisorygroup.org.uk/
Third Sector category: Community, Social or Economic Development
---
Organisation statement:
The Advisory Group in an organisation run by people with disabilities for people with disabilities to promote social inclusion and create a Scotland which values and celebrates the gifts and talents of all its citizens.
Commitment to digital participation:
People with learning disabilities are often marginalised in society. We strive to create greater access and engagement of people with learning disabilities online. To create greater equality of opportunity and promote greater online inclusion.
Support offered:
Due to Covid, all of our activities to promote citizenship and support people to keep connected have been online. We provide a variety of resources, from fun quiz sessions, to interactive exercise classes. Principally hosting on Facebook we use Zoom, help people create their own video, support people to run DJ dance nights, write blogs and share resources they have found online. We will continue to support and develop people's online engagement, exploring new accessible ways people can get involved.
Support wanted:
We are always open to working with organisations who have found new and creative ways to get more people involved in online activity. Many of our members still struggle to gain internet access. Barriers include the necessary support, safety fears and a lack of experience of the benefits of the internet.
---
The Advisory Group has been supported by the Charter Fund
Lets Get Digital
 Funding provided 4 years ago
Project: to introduce Glasgow TAG members and their supporters, and Key Housing tenants and their staff, to using digital devices for fun and everyday social activities, therefore addressing any lack of fundamental and essential digital skills. This training would be supported by CKUK, who have prev… Read more

Find out more about the Charter Fund
---