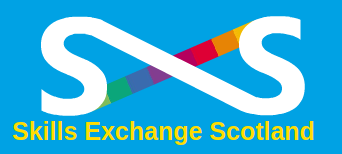 Skills Exchange SCIO
 Signed 6 years ago
https://www.facebook.com/skillscio.org/
Private Sector category: Information / Communications / Media
---
Organisation statement:
We work with young people and unemployed adults to develop employability, jobsearching, personal development and lifeskills. IT skills are an integral part of all our delivery.
Commitment to digital participation:
All our clients have access to laptops and support to use them. Support is personalised and tailored to the clients' needs. We aim to help each client become a confident, independent jobseeker with the basic IT skills in place to underpin this.
---