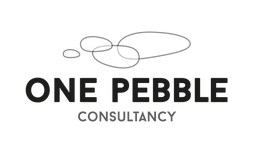 One Pebble Consulting
 Signed 5 years ago
https://onepebbleconsulting.com/
Sector: Private Sector
---
Organisation statement:
One Pebble Consulting is owned and ead by one of the Uk's leading Digital Transformation & Digital Roadmapping proponents with over 20 years of experience in the digital sector and over a dozen successful Roadmaps delivered.
Commitment to digital participation:
Steve Plummer holds vast experience in consulting for multi nationals and small businesses alike. A trustee of Turning Point Scotland he is committed to offering the best consulting available to drive digital inclusion, reduce digital poverty and ensure anyone that wants it has access to the best digital lifestyle they can receive.
Support offered:
I am a time served and highly experienced digital strategist with a focus on practical outcomes and action oriented roadmaps. I offer these skills at as competitive a rate as I can with a particular interest in helping small third sector bodies achieve the most they can with the limited resources available to them.
Support wanted:
None that I am aware of.
---