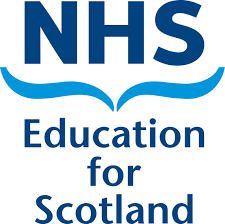 ---
Organisation statement:
We are a special health board responsible for supporting NHS services in Scotland by developing and delivering education and training for those who work in NHSScotland. For more information please visit the NHS Education for Scotland website.
https://www.nes.scot.nhs.uk/about-us.aspx
Commitment to digital participation:
Workforce development in digital skills and capabilities across the health and care sector underpin the successful uptake and use of digital technologies. NES will undertake work to support the workforce in their digital skills development.
NES is developing a portfolio of learning and development for various staff groups from those who may be digital excluded to those in leadership roles.
https://www.nes.scot.nhs.uk/newsroom/features-and-articles/join-the-nmahp-ehealth-leadership-programme.aspx https://www.nes.scot.nhs.uk/publications-and-resources/corporate-publications/digital-literacy-research-report.aspx
Support offered:
Over the next 12 months NES will work in partnership with organisations to create sustainable learning solutions to help the workforce develop their digital skills. This will include focussed work with staff groups that may be digitally excluded as well as work with other staff groups (including learning and development teams) on the use of digital within the workplace.
Support wanted:
We are keen to work with other organisations to share learning and best practise.
---