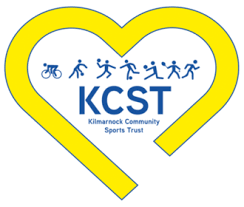 Kilmarnock Community Sports Trust
 Signed 4 years ago
Third Sector category: Community, Social or Economic Development
---
Organisation statement:
The Kilmarnock Community Sports Trust (KCST) is a charitable organisation (SC045968) established to encourage participation in sport and raise public awareness of all sporting disciplines throughout the whole of Ayrshire. KCST engages with local communities and inspire them to become more involved in sporting activities. This will include the provision of new and improved facilities for sport in partnership with other organisations and education in sport for children and adults of all ages. The Charity will use sport as a means of promoting healthy eating, citizenship and employability, particularly for children and young adults.
Commitment to digital participation:
We are committed to ensuring digital participation across all programmes our charity offers as well as allowing participants or people involved with Kilmarnock Community Sports Trust to be able engage with us using digital platforms.
Support offered:
Over the next 12 months we will be offering digital skills and engaging elderly (55+) in everything digital! They will learn how to use emails, social media, connect with loved ones & friends and reduce their social isolation through our programme.
Support wanted:
We are always looking for funding, income generation and digital experts to help support the participants we work with day to day and enhance our support and reach as a charity.
---