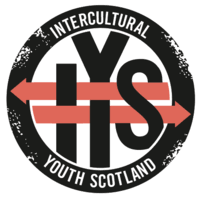 Intercultural Youth Scotland
 Signed 4 years ago
http://www.interculturalyouthscotland.org
https://twitter.com/InterculturalYS
Third Sector category: Community, Social or Economic Development
---
Organisation statement:
Intercultural Youth Scotland aims to make a positive impact in the lives of intercultural young people, providing direct engagement so they are included, embraced and fully integrated in society so they can have the power to shape cultural understanding, harmony and services.
Commitment to digital participation:
We work every day to help our young people and youth workers overcome intersectional barriers. Digital skills are a critical part of that work both in terms of life and work skills. Through our employability initiative, Restless Natives, we discover paths to meaningful careers. It is often assumed that young people have strong digital skills. However we find that their skill set can be quite narrow and not suited for professional life.
Support offered:
We are training BME youth workers who deliver our sessions. Our aim is to enable them to deliver career support and advice to young people, including digital skills. Alongside basic training we will offer our youth workers ongoing support, backed up by learning resources.
Support wanted:
We need basic help from skilled professionals who can help mentor young people and youth workers in overcoming digital barriers. Also, many of our young people have no internet provision at home. This prevents them from accessing services such as Universal Credit.
---