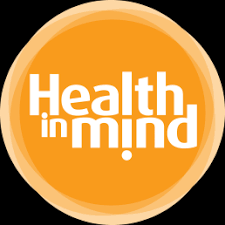 ---
Organisation statement:
Health in Mind is a charity which promotes mental health and wellbeing across Edinburgh, Lothian and the Scottish Borders. We do this by providing a range of proven high-quality community services and programmes in partnership with statutory agencies and other third sector voluntary organisations, focused on the needs of individuals and communities. Our services work with people in a person-centred, empowering way, agreeing individual goals and supporting them to take a lead in managing their own lives and wellbeing. Our wide range of community services and programmes support people with a wide spectrum of mental health difficulties and conditions. We support people to build their confidence if recovering from mental ill-health, to overcome the effects of their past, to learn to deal with stress and anxiety, to overcome feelings of self-harm and suicide, to feel connected to local communities and to help people find the information and services they need to support their wellbeing.
Commitment to digital participation:
We are on a digital journey. The use of digital and new information and communication technologies has been identified as a strategic development priority for Health in Mind. Our services are designed to offer people flexibility, choice and control in their support and care. We wish to create care pathways in which face-to-face mental health services and therapies are supported by digital solutions and where people are able to access support at the point of need. Our commitment will be to explore the potential for digital developments across the organisation and our services for supporting people and communities.
Support offered:
We are currently working in partnership with the University of Strathclyde exploring digital solutions for supporting people who self-harm. We are also working with J.P. Morgan 'Force for Good' programme exploring digital solutions to help people better navigate and access information about our services and how digital may support other aspects of our key services. We can make learning and reports available in relation to these developments.
Support wanted:
Examples of good practice and case studies - how is digital being used by other services particularly in relation to mental health and wellbeing, addressing social isolation and loneliness etc. ? How are services using digital to support frontline workers roles in supporting individuals and communities?
---