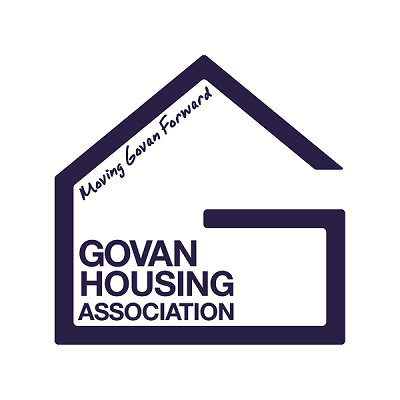 Govan Housing Association Ltd
 Signed 4 years ago
https://twitter.com/MovingGovanFwd
https://www.facebook.com/govanhousingassociation/
Third Sector category: Housing
---
Organisation statement:
19/10/2017: Govan Housing Association possesses a rich history and one of development and innovation. Founded in 1971 under the name of Central Govan Housing Association, Govan Housing Association was the first community based housing provider, leading the way for social housing provision in Scotland.
Since then, the Association has taken ownership and management of over 1,600 properties in the local area and delivered a number of award winning new build developments to assist with the continual development and regeneration of this proud and historic area.
Commitment to digital participation:
Govan Housing Association would like to commit to building on our promise from 3 years ago. We want to not only continue our current provision but also actively support the creation of new and fun ways to support people to build their digital skills through working in partnerships with local and national organisations.
We also recognise the importance of supporting staff to develop their own digital skills. This year we will be consulting with staff to identify what learning they deem important and working with partner organisations to bring some fun, interactive workshops in house, including offering our staff Digital Champion Training. We want staff to be inspired and excited by new technology and to share this enthusiasm with our tenants.
We also want to commit to sharing our learning with partners, both other Housing Associations and the wider Third Sector.
Support offered:
We will continue to make a threefold offer; We will support tenants of Govan Housing Association to build their digital skills either through our Digital Hub or through one to one sessions. We will continue to offer Digital projects for the Govan Community that reflect their needs; including Digital Drop Ins, Employability Support, workshops, training and Digital Events. We also wanted to continue encourage other organisations to run Digital Projects in our local area and so will offer our Digital Lending library, our Digital Hub and support to local and national partners who wish it.
Support wanted:
We always want to know new and exciting ways to deliver digital services, engage with tenants and the wider community. If your organisation is doing something cool in Digital Participation, we would love to hear from you.
We are also always looking to diversify our current Digital Inclusion programme so that it suits the needs of more and more people in Govan. If you would like to be involved in digital work in Govan, we would also love to hear from you.
---