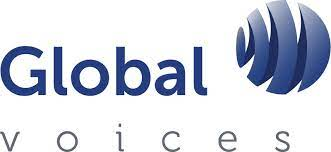 Global Voices
 Signed 2 years ago
Sector: Private Sector
---
Organisation statement:
Global Voices is a premier Language Services Provider in the UK, specialising in translation, interpretation and transcription services in 150 languages.
Commitment to digital participation:
We are proud to make the following commitments: - Develop digital skills of both our employees and run workshops to help those in our local community get online - Encourage digital creativity by funding our employees training and development in tech, computer coding and programming - Show leadership and have a clear strategy. We have enhanced our digital participation policy and will work with other organisations and businesses to share industry insights and strategies for upskilling their workforce
Support offered:
We will establish and create a new position within our workforce for a digital degree apprentice, to help establish a new role which develops the digital skills of a young individual within our local community.
We will donate our company time to offer digital inclusion classes to help upskill the local community and help get them online. We will establish a partnership with a local authority or charity to create these workshops.
We will continue to share thought leadership with our customers regarding digital creativity and continue to offer innovative digital solutions as part of our service offering.
---