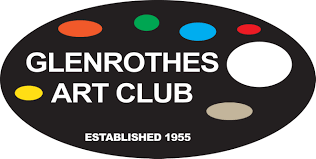 Glenrothes Art Club
 Signed 3 years ago
Third Sector category: Culture and Recreation
---
Organisation statement:
Glenrothes Art Club SCIO is a Scottish Charitable Incorporated Organisation founded in 1955. The club aims to promote the benefit of the inhabitants of Glenrothes and its environs and advance the education of the public by: • Encouraging and facilitating the practice and appreciation of art and craft • Enabling development of skills and exchange of views and information • Creating opportunities for learning • Providing a regular exhibition programme • Having working links with other bodies that sustain an arts focus • Raising funds in support of these aims
Commitment to digital participation:
Glenrothes Art Club has a high proportion of older people who may have no or low understanding of digital skills. We will use the facilities of Digital Participation to assist our Members, and others in the local community to enhance their core digital skills. I personally have previously been a "Digital Champion" with the Digital Fife Family and have experience in developing digital skills with a wide range of community groups.
Support offered:
Glenrothes Art Club has the resources and skills to assist local people and groups to use digital tools, enabling on-line communications, keep information safe and secure and use the internet to effectively organise financial affairs and activities. We have a public access computer and "business grade" internet connection.
Support wanted:
If the demand is considerable, additional support would be very welcome.
---