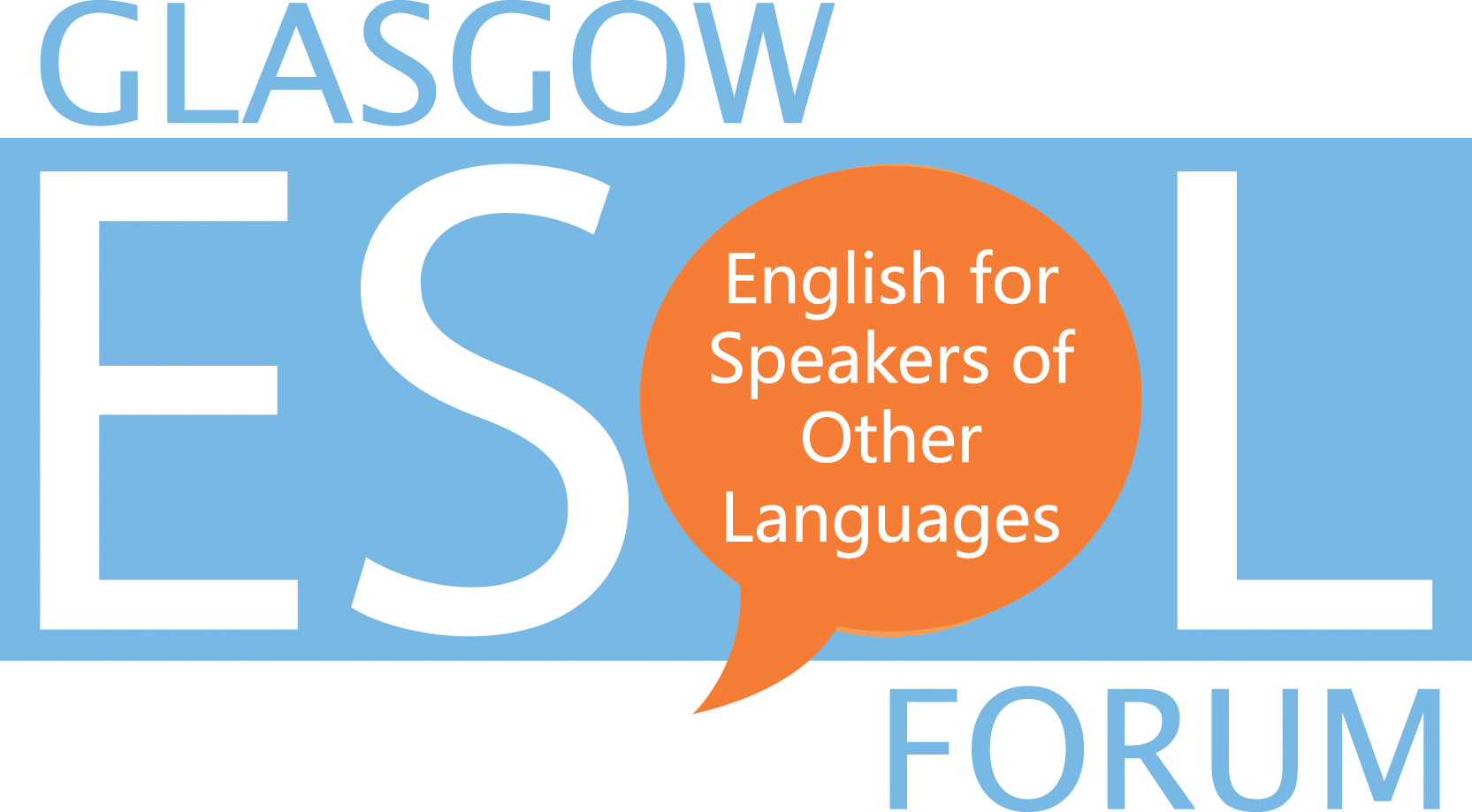 Glasgow ESOL Forum
 Signed 2 years ago
https://www.facebook.com/GESOLF/
Third Sector category: Education
---
Organisation statement:
Our Vision - We see Scotland as a welcoming place where non-native English speakers have the language skills and confidence to live fulfilling lives.
Our Mission - We provide accessible and relevant ESOL (English for Speakers of Other Languages) learning opportunities for adults, supporting integration, employability and personal development.
We support ESOL practitioners and learners to have their views heard.
We welcome all non-native English speakers, including asylum seekers, refugees, economic migrants and members of settled communities.
Commitment to digital participation:
We will support ESOL learners with digital skills and access to digital devices. This digital participation will mean access to online ESOL (and other) learning opportunities and using digital skills in English. We will ensure our staff, board and volunteers have the skills to support learners and engage in using digital tools that enhance our organisation's objectives.
Support offered:
Online (live) training for volunteer ESOL tutors. Online (live) ESOL classes for adults learning English, using familiar (Whatsapp) and unfamiliar platforms (Zoom and Google classrooms), working with ESOL learners of all levels. Cybersecurity lessons and training for learners and volunteers
Support wanted:
We want to have a database to move away from using spreadsheets to record information. We would be keen to see what others do.
---