Edinburgh City Libraries
 Signed 9 months ago
Public Sector category: Local Government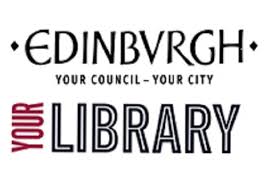 ---
Organisation statement:
Edinburgh City Library and Information Services (Edinburgh Libraries), part of Lifelong Learning within the City of Edinburgh Council deliver library services from 28 service points distributed throughout the city, including five co-located libraries where the library is a key part of the hub. Mobile library services bring the benefits of libraries to those who find it difficult to use building based services, including children and young people in special schools, in nurseries and primary schools distant from the nearest library, looked after children in secure accommodation, older people in care homes and sheltered housing, people living in more remote areas of the City. A significant part of library use is now online, with digital services providing over 20% of transactions.
Libraries offer a wide range of activities to support reader development, digital inclusion and literacy, through community and learning opportunities and contribute to the reduction of poverty, inequalities and social isolation. Edinburgh Libraries also have a key role in supporting literacy and the development of the reading habit by delivering initiatives such as the First Minister's Reading Challenge, READ,WRITE,COUNT, Every Child a Library Member and Bookbug.
Commitment to digital participation:
Edinburgh libraries' digital team supports both customers and staff to learn and develop digital skills. Libraries' offer a 'Get Online' programme providing basic digital learning and support to our customers. This is essentially provided through groups organised in five-week blocks at rotating library venues throughout the year; Get Online has a team of more than twenty volunteers allowing us to offer 1:1 support to all learners, many bringing their own devices, some using the library public access computers. This is part of a broader range of assistance provided by the library service we offer library members a wide range of digital services giving free access to ebooks, eaudio, emagazines and enewspapers, online information and learning resources. The team provides help to staff to gain the knowledge to support customers use services and run regular sessions to help customers get started and gain confidence is using digital services. For the younger audience community libraries offer Coder Dojo sessions to introduce coding to participants.
Support offered:
Edinburgh Libraries' will continue to develop our current digital services and provide assistance in their use. A new evaluation of our Get Online service has been developed – in keeping with SCVO's essential skills framework - which will improve our ability to identify, adapt and develop resources according to the changing needs of customers. We will offer several 'one-off' digital events over the next year on a range of subjects aimed at improving public digital participation (e.g. sessions on shopping online and using Music apps)
Support wanted:
Partnerships are an important part of providing digital services and we will continue to develop a number of these with for example: • the police and Procurator Fiscal's Office to provide 'events' on online security and safety • with Changeworks, to provide information and assistance on switching fuel suppliers online • with Edinburgh University to continue providing a weekly 'Digital drop-in' for any member of the public to come in with any general digital problem or issue (assistance provided by student volunteers). This also provides further support to those who have attended our five-week Get Online groups We would hope that participating in the Essential Digital Skills project will enhance our services by way of coordinating with other providers and sharing information on the issues and problems involved in encouraging digital participation and identifying the most effective methods of improving uptake and sustained use of new technology.
---