Dumfries and Galloway Council
 Signed 8 months ago
Public Sector category: Local Government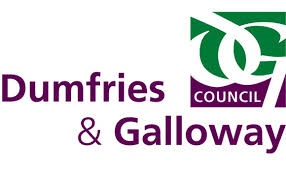 ---
Organisation statement:
• Dumfries and Galloway Council is ambitious for our region, focused on supporting our communities to thrive and prosper and ensuring that we provide quality services that deliver our priorities. Each year we spend £351 million on essential services and invest up to £50 million to ensure Dumfries and Galloway is the best place to live, work and learn. Our five year plan sets out the approach we are taking to ensure all our services and activities work together to deliver on our ambitions. Dumfries and Galloway Council delivers local services to over 149,000 people living in the rural and urban areas of the region and as a statutory partner on the Dumfries and Galloway Community Planning Partnership.
Commitment to digital participation:
Strategic Activities • Maximise the impact of technology investment on our digital and customer offer; • rationalising existing ICT systems in order to develop a number of core systems to provide an enhanced customer and digital offer; • Commission training and skills development to ensure excellent customer service is embedded across frontline services; • Lead digital participation activity to enable communities and local people, and our staff, to fully engage in the digital world;
• Organise capacity within the Council through the development of cohort digital leaders who can help and assist colleagues in their digital skills development.
Operational Activities • Undertake a digital skills needs assessment with our staff to help establish a baseline; • Support our staff, customers and citizens of Dumfries & Galloway to have the key essential digital skills as outlined in the Digital Participation Charter skills framework; • Introduce a new digital training and upskilling programme for all staff to ensure that they have the core digital skills and confidence to integrate them into their work and support customers; • Ensure our staff and customers are aware of their responsibilities and risks surrounding Cyber Security and data protection; • To provide specialist training for front line delivery staff to help support our customers increase their digital skills with appropriate 1-2-1 interventions (foundation skills); • Make the best use of technology available to enhance experiences for our young people, staff, customers and learners; • Review existing service processes to help remove paper based systems and move towards an "end to end" digital experience.
Support offered:
• Help promote free digital training/support already available e.g. through Open University (Openlearn),"Futurelearn", Business Gateway and Barclay's Digital Wings; • Provide free PC access to our customers, including wi-fi at key facilities; • Offer accredited learning opportunities; • Develop an E-learning resource which can be accessed by partners; • Establish a digital support network with partners (centre of excellence approach)
Support wanted:
• Dumfries & Galloway is one of the most rural parts of Scotland with many communities situated in outlying areas; • In order to maximise the reach of our digital support, Dumfries and Galloway Council will need to work with a range of partners in order to support all of our citizens; some of which are already providing digital related support services in certain parts of our region. We will therefore require to develop partnership agreements with the following: • Dumfries & Galloway College • Third Sector Dumfries & Galloway • Business Gateway • Skills Development Scotland • Local third sector organisations
---