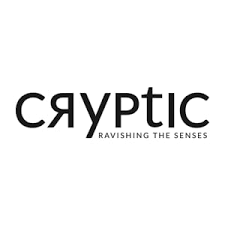 Cryptic
 Signed 4 years ago
http://twitter.com/crypticglasgow
https://www.facebook.com/glasgowcryptic
Sector: Public Sector
---
Organisation statement:
Cryptic is a Glasgow based internationally-renowned producing art house, presenting today's most imaginative, innovative artists whilst also nurturing the creative talent of tomorrow. We create memorable experiences that engage and inspire our audiences, 'ravishing the senses' with multi-media performances that fuse music, sonic and visual art.
Commitment to digital participation:
We will continue to support artists to produce digital work and are already collaborating with them to develop three new, considerably larger, online projects for release later in 2021. Thereafter, our biggest focus will be on aiding them to produce hybrid iterations of their projects, meaning they can perform and exhibit what they do both live and online from March 2022 onwards.
Support offered:
Our digital skills in on-stage technologies are offering artists the opportunity to develop existing work and future commissions in person and online through a number of cultural exchanges and residencies scheduled to take place from August 2021 and throughout 2022. These provide professional development time and support artists to focus exclusively upon their own practice, whilst engaging with other practitioners and receiving peer-to-peer learning.
Support wanted:
We are particularly interested in developing the digital skills of our team and artists to explore and implement new methods which actively involve audiences with, and increase their understanding and experience of, our artists' work.
---