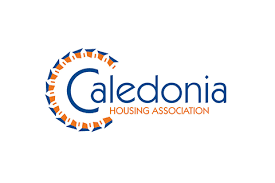 Caledonia Housing Association Ltd
 Signed 4 years ago
https://twitter.com/Caledonia_HA
https://www.facebook.com/CaledoniaHA/
Third Sector category: Housing
---
Organisation statement:
Caledonia Housing Association is one of Scotland's leading providers of high quality affordable homes for people in housing need. We own and manage over 4,000 homes in 8 local authority areas. Our Group partners, Cordale and Bellsmyre Housing Associations, also own and manage over 1,500 properties in the West Dunbartonshire area. We employ over 200 staff in a variety of roles across the areas we operate.
We are a Registered Social Landlord and a Scottish Charity and provide homes for rent and also low cost home ownership. We cater for many diverse needs, offering mainstream housing for families, couples and single people, as well as supported accommodation, retirement, very sheltered and amenity housing and other specially adapted properties, including those specifically designed for wheelchair users. Our mission is to provide homes and services that make life better.
Commitment to digital participation:
To continue to support staff to identify and drive digital service improvements and to use our data to drive these improvements. To continue to develop the range of online services available for customers via Connect, along with the development of a new 'Digital Hardship Fund' that helps address digital exclusion (data and devices).
Support offered:
to share information on the development of our Connect portal - we are now looking to link to an applicant portal for digital tenancies.
Support wanted:
Access to funding that targets support for tenants who need access to data and devices - shared experience from other RSLs would be great.
---