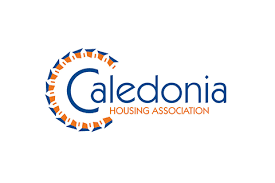 Caledonia Housing Association Ltd
 Signed 10 months ago
https://twitter.com/Caledonia_HA
https://www.facebook.com/CaledoniaHA/
Third Sector category: Housing
---
Organisation statement:
Caledonia Housing Association is one of Scotland's leading providers of high quality affordable homes for people in housing need. We own and manage over 4,000 homes in 8 local authority areas. Our Group partners, Cordale and Bellsmyre Housing Associations, also own and manage over 1,500 properties in the West Dunbartonshire area. We employ over 200 staff in a variety of roles across the areas we operate.
We are a Registered Social Landlord and a Scottish Charity and provide homes for rent and also low cost home ownership. We cater for many diverse needs, offering mainstream housing for families, couples and single people, as well as supported accommodation, retirement, very sheltered and amenity housing and other specially adapted properties, including those specifically designed for wheelchair users. Our mission is to provide homes and services that make life better.
Commitment to digital participation:
We have been developing our online app, Connect, for tenants over the last year, whilst we also embarked on an organisational transformation called Customer First. Our new community hub structure gives staff closer contact with tenants where they need this, but the option of accessing service 24/7 via Connect where they are able to do so with support and advice from local staff. We have been looking to ensure all staff across the organisation have the essential digital skills they need at home, and in the workplace.
Support offered:
We have an award winning Volunteer project that has supported our older tenants to access online resources using group and peer support approaches. we will look to work with other local groups and organisations to extend the work of our Volunteer Project.
Support wanted:
As our customers have a wide range of needs, skills and abilities and live across Scotland in both urban and rural locations we would look for support from existing local groups and organisations and seek to share our experience and resources to have the greatest impact.
---