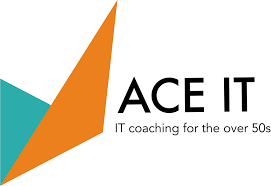 ACE IT Scotland
 Signed 2 months ago
https://www.facebook.com/aceitscotland/
Third Sector category: IT & Telecommunications
---
Organisation statement:
ACE IT Scotland exists to advance the digital knowledge and connectivity of older people in and around Edinburgh.
Commitment to digital participation:
ACE IT offers a range of projects delivering personalised coaching and confidence enhancement, to reduce digital exclusion. Through this work, our experienced volunteers and staff help to improve the wellbeing, independence and active involvement of people over-50 as citizens.
Support offered:
Services offered by ACE IT Scotland include, One-to-One IT Coaching where learners are matched up with skilled volunteers to develop their knowledge of digital devices and online resources. Moose in the Hoose, a digital activities programme delivered to residents within a range of care homes. Work Wise Women aimed at upskilling women over-50 to improve their employment prospects. Scam Awareness workshops, Online Basics presentations and introduction to fun activities such as Digital Photography.
Support wanted:
We are always looking for skilled, knowledgeable volunteers who are interested in sharing their knowledge with others who could really benefit from access to digital services.
---