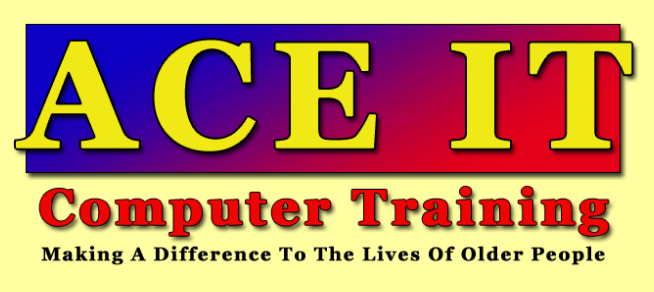 ACE IT Scotland
 Signed 5 years ago
https://twitter.com/aceitscotland
https://www.facebook.com/aceitscotland/
Third Sector category: Other
---
Organisation statement:
ACE IT is a small Edinburgh based charity that has been one of the key providers of computer training for older people for the past 16 years. ACE IT has trained thousands of older people to keep up with technology & access the Internet using various devices from lap tops to tablets to smart phones. Although part funded by the City of Edinburgh Council in recognition of our work, ACE IT still relies on grant making trusts and general fundraising to continue our services that our learners tell us is invaluable to them.
Commitment to digital participation:
To ensure that older people will still be given the chance and given supportive training to keep up with technology and the Internet
Support offered:
We are willing to share our knowledge of 16 years to help others in the digital field
Support wanted:
Financial support!
---